May's Check in for Charity is the Natural Resources Council of Maine
In the News | May 2, 2011 | Posted by Fred Greenhalgh | No Comments
Share this post
A big congrats to NH Coastal Protection Partnership, who earn $500 this month after we successfully reached our 500 "Check in" goal this April.
We're excited for our Rain Barrel Workshop this Saturday (May 7) in our Exeter, NH office and are offering 5 more free rain barrels (1 per person, please) to our Facebook, blog, and newsletter followers.
For May, it is an honor to be supporting the Natural Resources Council of Maine, the leading environmental advocacy organization in Maine, a vital group who digs their heels in every day to fight for Maine's environment at the state house and beyond.
The Natural Resources Council of Maine
NRCM's valuable environmental work includes: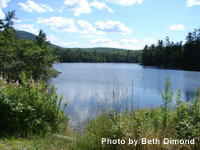 Improving the quality of Maine's rivers
Reducing toxic chemicals threatening the health of Maine families and wildlife
Decreasing air and global warming pollution
Conserving Maine lands
NRCM harnesses the power of the law, science, and the voices of more than 12,000 supporters statewide and beyond.  They envision a Maine where citizens from all parts of the state and all walks of life are confident that their grandchildren will inherit a place where the water is pure, the air is clean, the forests are vibrant, and native plants and animals are protected.
Check in Now!
Just enter your name and email (optional) below to earn $1 towards NRCM's environmental advocacy efforts.
Nominate Your Cause
Have a nonprofit you think should benefit from our program? Simply use our nominate form and you'll get them in the running.
Fine print: Each person can "Check in" once each month using the widget you can find on our blog, website, and Facebook page. In addition we count all new "Likes" to our Facebook page as Check-ins so be sure to share this effort with your friends!